About This File
Update Version 04.11.22.01 Sped up bale deletion
Update Version 03.11.22.01 Added bale trigger to input.
Update Version 08.01.22.01 added a trigger next to the small fuel tank to refuel equipment
Update Version 31.12.21.01 added mass update false to towable tank.  Enlarged liquid trigger on output of silo.
Update Version 30.12.21.01 Added silage additive to production line takes liquid fertilizer and digestate to make silage additive.  Also edited the small sprayer tank to haul the silage additive (could not add to other tank because additive is not in category).  The tank is found in the misc category.  The small tank will overload to balers and loading wagons. I expanded the additive fill area of the magnon windrower wagon to fill directly from the production building easier. 
Fyi sialge additive adds about 5% yield to grass only.
This fermenter uses the in game production lines.
It will produce 
Silage from straw, chaff, grass, or woodchips.
The silo will store the silage or you can start secondary productions with the made silage or silage dumped in to the silo.
Silage will produce fertilizer, liquid fertilizer, or diesel.  When producing these products it will also produce a small amount of digestate.
The silo will also store all products involved with production.
Included with the pack is a trailer found in the misc section.  It is the MKS8 small trailer modified to accept all liquids in game.  It will dump in to the silo, load from the silo, or fuel equipment.  I havent tested all equipment however i was able to fill the aeon 5200 from the silo and tank.  Per 30.12.21.01 update a small tank was added to haul silage additive as well.
TO USE PRODUCTION
To get to productions hit P and go down to the dashed lines then select construction, then production. If you have no other production mods it will be all the way to the right and named fermenter. Once you put material in the silo you will need to activate the production. To do this hit escape and click on the production icon, i believe its right under contracts. Then you simply select each line and hit activate on the bottom.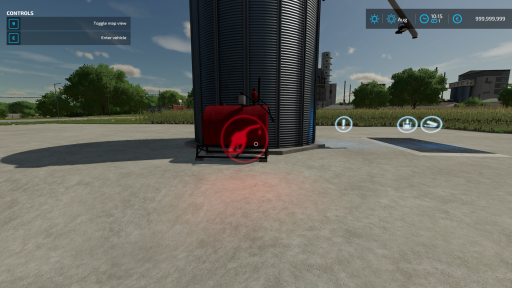 ---