About This File
Can be used to plant sugar cane, potato, and poplar.
Colorable
Type: Tools
Cat: Seeders
Capacity:
Seed: 40,000
Fert: 10,000
Plants: sugar cane, potato, and poplar
---
What's New in Version
06.10.19.00
See changelog
Released
Released Just now
There were some changes to the machine since I originally uploaded this seeder.  I lowered the over all mass, edited the fill node for fertilizer, and changed some color nodes.
NOTE:  Seed and fertilizer loads in the back 2 middle compartments.  Seed in the small boxes and fertilizer in the larger ones.
Refer to image: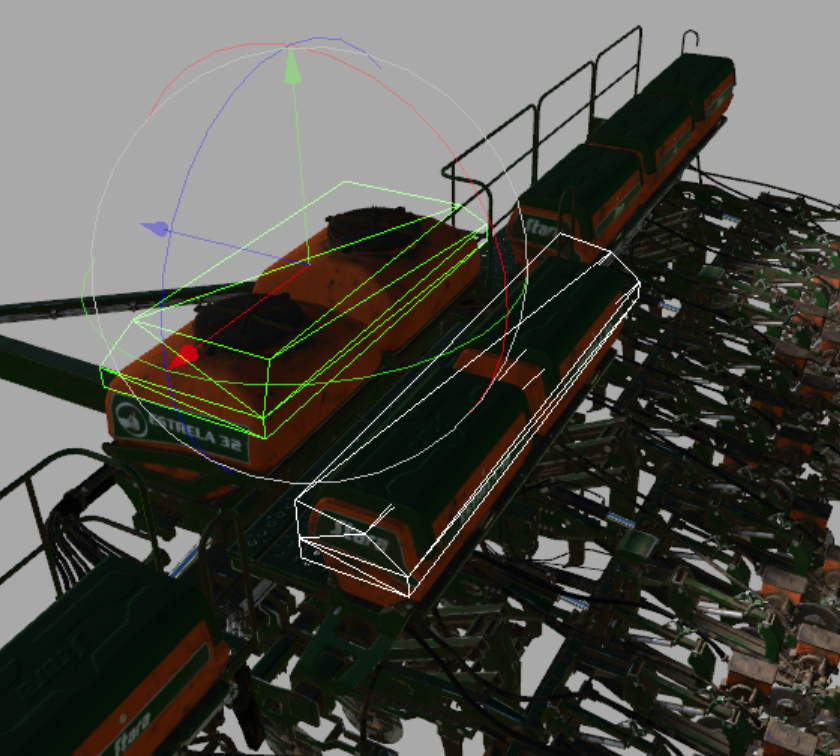 ---
Get Support
File Information
Views

1,194

Downloads

252

Submitted

January 14

Updated

Just now

File Size

7.55 kB

CREDITS

BD